3 Steps Body Care: Body Soap, Lotion, and Mist for Winter | Q2HAN x Lovey Dovey
Qjin: Joking, okay Qwon: Do it again Did you see me? I frowned WHAT! What's up qtees? Wait wait wait, gotta sip some tea We have a green tea and cinnamon bark inside There's also oolong, I also put oolong Welcome to our channel and because many of our qtees loved our Lovey-Dovey fabric mists and body oil mist review videos We couldn't say no and Lovey Dovey sent us these three steps body care products for another review And it's these body soap lotion and mist So if you qtees aren't familiar with Lovey Dovey they are one of the most popular fragrance brand in Korea whether they has to be The scent of your hair, your body, your clothing, closet, your room, office, car, and so many more They do not only have body soap, lotion and mist that we are about to review them for you guys But they also have hair shampoo, hair color treatment, sachet, air freshener, diffuser Candles and so many more in so many different options of fragrance that you can choose from If you are one of those people who are very sensitive about how your body smells throughout the day or the type of scent that you want others to remember you as, then stick around with us to the end and let's get into this review shall we? chop chop ! It's extremely cool in Korea since the winter has finally arrived and it actually snowed again yesterday So the colder the weather gets it's really important to pay extra attention to moisturize your body, similar to how we add facial oils or extra layers of Moisturizing cream on our face to combat the dry skin, but before we go in-depth about these products Let's take a moment to appreciate how amazing these scents are So this purple one is called Rosee and funny thing is that just a few days ago We were walking down the underground subway station, and then this one lady walked past us And then when she went by us she smelled so fricken good So good, I don't know about you guys, but I find very attractive people who smell good, and if they're cute.
There's a extra point Anyway, I think that lady has the exact similar scent as this Rosee So this Rosee has a mixture of warm musk and soft lilac rose scent And the other hand this yellow bottle called mon petit bebe, it has a baby powder scent. So if you want a scent that says hey, I just got out of the shower I don't know how I make that kind of noise Or if you want to send that creates this mature and calm atmosphere Then definitely go for this Rosee.
On the other hand if you are more in favor of baby scent or simply want to create a warm and lovely atmosphere We definitely recommend this one "mon petit bebe" So they actually have two additional scents which are tango pop and romance But unfortunately we don't have those products with us right now to actually smell and describe the scent for you guys But according to their website the tango pop has its fruity mango scent while the romance has this floral, a rose floral scent So I guess for those who want to create a feminine atmosphere go for the romance while for those who wants to create a fresh and vivacious atmosphere go for the tango pop. They all have beautiful scents and I really like how they are very natural, almost like your second skin And I think they always come up with the most pleasant scents that are not too overpowering When it comes to body soap, lotion, and mist we believe that fragrance is as important as the function of the product and we think that the lovey-dovey definitely nailed it So here are step by step guide about how to use these three steps body care products.
First use the body soap to wash your body and you're going to be amazed how instantly your entire bathroom is going to be filled with these amazing scent One of the key points about this body soap is that it helps our skin to adjust to its most ideal pH level of 5.5 and because of that it keeps our moisture level in balance, keeping our skin hydrated for long hours And thanks to its naturally derived surfactant it minimizes any skin irritations, and it's very gentle to the skin So it's suitable for even people with sensitive skin Some of the key ingredients are things that many of us are quite already familiar with which are things like papaya extract that ensures Exfoliation and white willow bark that is responsible for calming down sensitive skin I love how soft the bubbles are and it does not create that tight feeling after the use You know like the feeling where all your natural necessary body oils are completely stripped away But rather it leaves your skin very smooth and hydrated Second, right after the shower use this body lotion and this will not only hydrate your body but it will also multiply the fragrance of that One of the main ingredients is Penta Butene, which is a plant derived natural ingredient.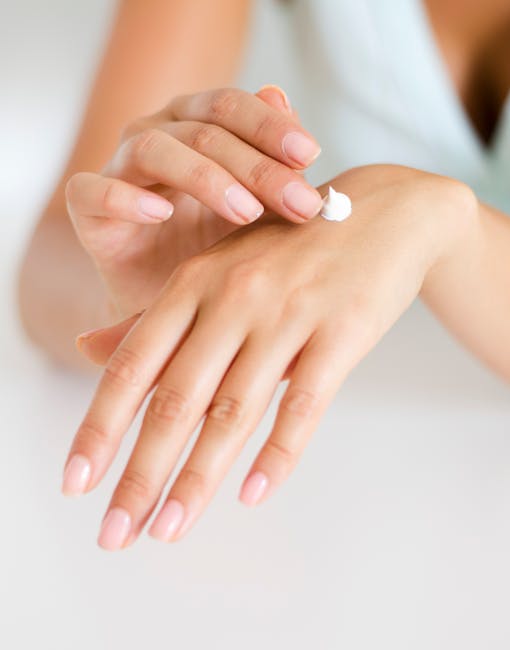 Thanks to its water attracting properties It keeps our body hydrated up to 72 hours It also cares 11 different herbal blend extracts that boost your hydration and also helps to calm down the skin Because we love these ingredients that they use for the body lotions, we personally want them to create a facial lotion as well Body lotion has a soft and creamy texture And I like how the finishing is not sticky at all. It may feel a little bit sticky at first But as you gradually massage it gently around your skin it absorbs super quickly, leaving your skin really soft and hydrated and because it absorbs so quickly it does not leave that lotion residues on your clothing so that's a major plus The last step is the most important step because this is the part where we use the oil To seal all the moistures that we built up during the previous steps They call this body oil mist a skily oil because the finishing texture is as light as the cloud in the sky and as soft as the velvet and for that reason this can be used in all four seasons and it's true after spreading the oil I felt like I didn't put anything on my body But at the same time my body was really hydrated and also smells so freakin good And it's not that typical like thick and heavy coconut oil or argan hair oil that you guys might think of so don't worry Hmm smells so good right This kind of smells like white musk from Body Shop No, it's more soapy like I just came out of the shower -No, it smells like white musk -No it's not Well yeah, it has a little white musk, but has that soapy smell too.
You know it never really came across our mind of using a body oil mist during the warmer season but I think we'll give it a try of the skily oil during the spring and summer I mean next year spring and summer Yeah, also a single spray can cover a wide section of the body, so it's really easy to use But if you aren't an oil type of person we will recommend this um water type body moisture toner spray instead Natural ingredients such as the basil seed Chia seeds and oak kernel extracts helps with the moisture supply and it prevents the moisture from evaporating It's great to use it as a layering care where you can spray it as frequently as you want whenever you feel like your skin is dehydrated.
It's very light just like water and I think this product will also be great for during hot weather because it has a slightly cooling effect when you spray it on your body and despite its very light and watery texture, without a doubt it is super hydrating One thing that we really like about these products is that they come in three steps body care products that have the exact same scent. For example here body soap, lotion, and the oil mist they all carry the same Rosee scent That way you don't end up mixing the different scents causing you to smell like all different sorts of mixture of scents Which would give you a massive headache Hope our review today was informative and helpful and obviously you don't have to use all these three steps product but if your skin itches badly after shower Or you naturally have a very dry skin definitely go for the body soap, body lotion, and body oil mist. On the other hand if you want to hydrate your body without the oily product go for the body soap, body lotion, and body toner spray step.
You can find all these products at either Watson's or at Lovey-Doveys official website So we'll put all the details in the description box below, so make sure to check it out And also until December 29th they are doing this massive 31% discount on all the Lovey-Dovey body lotions so this will be a great chance to buy them as a Christmas gift, so keep that in mind Not only for Christmas gift, but for anyone who wants a body care product that has an amazing fragrance should definitely try them out I personally believe that you can leave a lasting impression to someone through the way you smell? So we hope you guys enjoyed this video and thanks for watching and we'll see you guys tomorrow bye byee .
Posted in Body building, Fitness, Hypnosis