Jenn Im's Nighttime Skincare Routine | Go To Bed With Me | Harper's BAZAAR
Hey everyone! I just landed in New York and I'm so excited to be here! I'm a sucker for views Check out this gorgeous skyline behind me. And over here I brought my new summer collection and I cant wait to see these guys on you. But now it's time for bed Let's take all this makeup off! So first up I gotta rip these eyelashes off. This is the best part of the day. Freedom. Taking these babies off is probably my favorite thing to do It's like taking off my bra. I put the lashes in my little home. And I'm going to show you guys my Korean inspired skincare routine. So normally it's ten steps. But since I'm traveling, I minimized it to seven. Minimalism is great. So the first step I'm using an oil-based cleanser. This is my favorite. Its Clinique Take the Day Off. And as you can see it is well loved.
I have scooped a lot out of it. So this is how much I usually take. And I'm just going to start putting it all across my face. and this is just going to melt everything off. And at first it feels weird to like rub this all up in your business but I swear it won't break you out it's just going to remove everything and just melt everything away. Just give your face a little massage. It's quite therapeutic. It looks like its pretty much all melted off. I'm going to put the water onto hot and I'm gonna rinse this off. Now we are going to get into our second part which is another cleanser.
K-beauty is all about double cleansing. That is basically a fancy word of just saying that you wash your face twice. So I am using this Jelly Ball Cleanser by Bliss and I've been obsessed with it because it's just like so squishy and so it's really fun to use. You just literally put it over hot water then you just lather this baby up and you just put it on your face This is going to get all the last remnants of any makeup on your face. and then rinse. Now that we've cleansed, we are going to put the goodness back into our face. I'm using SK-II's Facial Treatment Clear Lotion. This is basically their toner and of course it got the little travel size. I'm just going to pat it on my face and this is just going to balance out all of the PH levels on your skin. And don't forget your neck. So now this next product is my holy grail.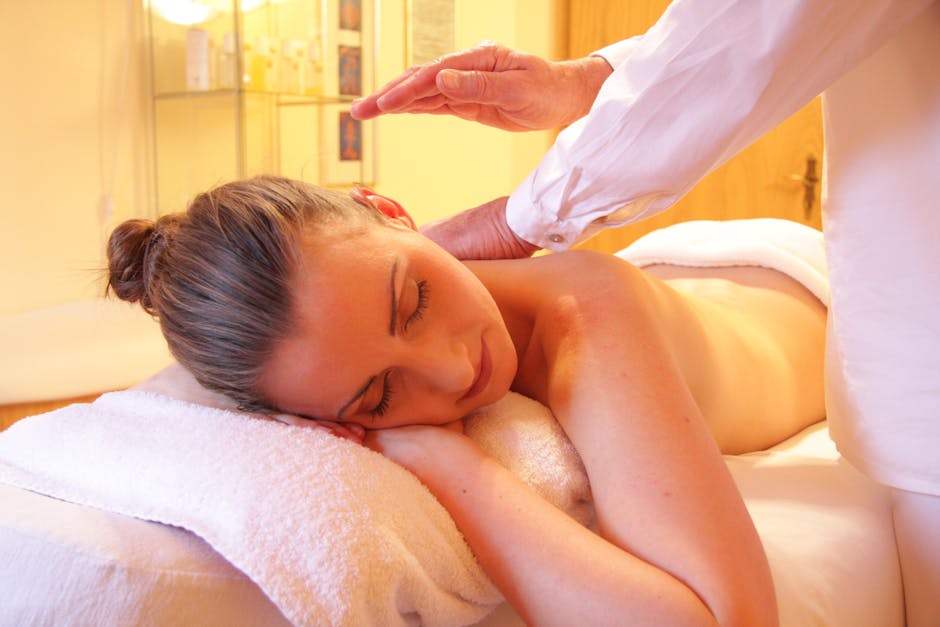 It is SK-II's Facial Treatment Essence. Essence is basically a product that just puts all the amino acids and and other things that are good for your skin back into your face. And the thing with an essence is that you want to make a pool of it in your hand and immediately just slather it all over your skin and it's just gonna drink it right up. And it takes just a couple seconds to dry. I like to fan just to speed up the process. So my skin just drank all that up and now it is time for serum.
This is the Dr. Jart+ Cicapair Sreum. And I love this because it has centella asiatica. Asiatica? Asiatica? I am totally pronouncing that wrong. But it's in here. And I like to just put one of these drops and I'm just going to apply it on my face. And it smells so good. It's smells like tiger balm. It's very cooling and it just reminds me of my mom honestly. I feel like my mom is here. So we are coming to the finish line. We've got the night cream. Check out my tiny travel sized La Mer of the moisturizing soft cream And this is just going to lock all the products that we put on our face and it's just gonna seal the deal. And it's just gonna make sure that our skin is looking bright and happy in the morning.
And the last step is of course The eye cream, I have been loving this one by Sisley. It is their mask contour. I am obsessed with this. Its very thick. So I apply maybe like that amount onto my eyes. And so I'm going to break that up in half and I'm just going to apply it underneath my eyes and also the side for those crows feet. Wrinkles are all about prevention so I'm just gonna really make it rub in. Alright, eye cream is on. Eye glasses are on. It's time to go to bed. Thank you so much for watching. Goodnight! .
Posted in Body building, Fitness, Hypnosis