PCOS (PCOD) Diet Tips, Skin & Hair Care Remedies: For Acne, Hair Loss & Weight Loss
Hi friends, this is Ramya from wildturmeric. In this video, I wanted to share clinically proven remedies for treating PCOD also called as polycystic ovarian syndrome and also some effective tips to follow to treat and prevent skin and hair problems. Women with PCOD produce higher than normal amount of male hormone called androgen. Lifestyle factors, genetics, inflammation and insulin resistance all have been linked to excessive androgen production. PCOD can cause a lot of problems if left untreated from excessive bleeding and pain during periods, increase in stress and anxiety to weight gain so follow these tips and try to treat it very quickly. Since lifestyle factors especially what we eat regularly plays a key role in PCOD, we should address it first. Foods that spike our blood sugar levels like sugar, white rice, processed foods high in trans fat, preservatives and color should be completely eliminated from our diet. Also try to eliminate or decrease the consumption of caffeine as it can worsen stress and anxiety. Though soy products have many health benefits and is high in protein, women with PCOD should limit its intake as soy is rich in phytoestrogen.
Try to eat a balanced traditional diet rich in fiber and nutrients and use only unrefined oils for cooking. Two foods to include in the diet regularly are flax seeds as it helps reduce androgen levels and is rich in omega-3 fatty acids and cinnamon powder as it improves insulin sensitivity. To make a tasty flaxseed smoothie, take half a ripe banana in a bowl. Add in a pinch of cinnamon powder.
Add in one and half teaspoons of organic cocoa powder. Add in a teaspoon of flaxseed powder too. Finally add 1/2 cup of milk to it. If you're on a weight loss diet use skimmed milk. Now grind this mixture to a smooth paste and consume daily. There is no sugar added to this recipe and if you add ripe banana the sweetness will be enough. This is just a base recipe, you can include any fruits of your choice and also nuts especially walnuts and almonds which are good to include in a PCOD diet. I personally hate the taste of flax seeds but don't mind it at all if consumed like this in a smoothie as it tastes really good.
Start with just a teaspoon of flax seeds and you can slowly increase it over time. We use a lot of chemicals in our life without even realizing it from chemical based household cleaners to beauty products. It is so easy to get tempted especially with beauty products as they smell good and are packaged in attractive containers. There are natural alternatives to almost all the chemical based products that you see in the shops. If you're interested, you can find many tried and tested natural recipes in this channel and also try to use glass bottles instead of plastic bottles. Finally try to reduce stress. Try to spend time in nature, it is the best stress buster. I love to take long walks in nature and nothing reduces my stress levels like it. Stress does some worse things to us especially if you're suffering from PCOD, it is important to keep our stress levels in check.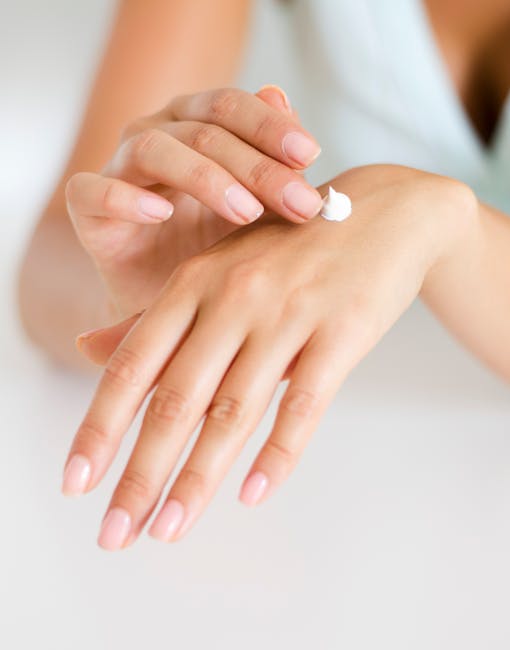 Also regular exercise and weekly twice oil bath will greatly help reduce stress levels too. One of the big problems women with PCOD face is skin problems especially acne breakouts. For them, I would suggest two things – one is using a bath powder daily. I will leave the link to the bath powder recipe in the description box below. The second is using a mask made with red sandalwood powder. To make the pack, take a tablespoon of red sandalwood powder in a bowl. Add in just a squeeze of lemon juice. Finally add In enough milk to form a paste. If you have oily skin, use rice water.
Now mix well to form a paste. Red sandalwood paste does wonders in fading acne scars and since it has antibacterial properties, it helps prevent further breakouts too. To use, first wash your face to get rid of any dirt and makeup. Now apply this paste all over the face and neck evenly. Once it is almost dry, wash it off using plain water. You will see good results if you use this pack regularly. High levels of androgen causes hair loss. One herb that greatly helps with preventing hair loss due to high androgen levels is rosemary. Rosemary blocks DHT hormone that is the leading cause of baldness. I will leave the links to research papers supporting all these claims in the description box below. One simple thing to do is make rosemary oil at home and use it to massage your scalp every single day.
To make rosemary oil, take quarter cup of organic virgin cold-pressed coconut oil in a cup. Now add in 6 to 7 drops of rosemary essential oil to it. Now mix well with a spoon, store this oil in a glass bottle and use it daily. This oil will greatly help prevent hair loss due to PCOD and also will help promote very fast hair growth. I hope you found this video useful. If you like to support me and this channel, please share this video with your friends. It'll mean a lot to me. If you like to get detailed information on herbs on days I don't post videos, press the notification button. Thank you for watching this video 🙂 .
Posted in Body building, Fitness, Hypnosis