Tag:
how to get clear skin
Hey guys welcome back, so we've talked a lot about finding the best skin care for our skin, but also to avoid breakouts, and also to help soothe and nourish dry and dehydrated skin, and a lot of you have actually asked to see what our day and night skin care routines are like, so that's what it is today, so both of us have been using our favorites oldies, but also incorporating new products, because we always like to dabble and try out new things, and one of the brands we've been trying is from bioClarity, and it's a clean beauty brand, and then we'll head over to Mia to see what she does at night to wind down, you know after a whole day of grease and dirt and pollutants in the air, but also makeup you really want to make sure you wipe that all away, and then make sure your skin is all nice and nourished and moisturized to go to bed, so make sure you stay till the very end of the video to hear all our little tips and tricks for the morning and the night, and make sure you've subscribed, and let's jump into my morning, So in the morning I typically get up at 6:45 to make a turmeric honey and pepper drink to get my body ready for the day, I know it sounds disgusting but it really works, I've been drinking this lately and it's kind of like a gentle detox for the body each morning, it's kind of helped with my skin because tumeric has so many skin care benefits, if you want to know more about it watch our previous video, and I told all about the benefits of it there , then after gulping that down, I head to the bathroom to start on my face, hey guys welcome to my humble and small New York bathroom, so for cleansing and skincare in the morning, I've been starting to use this brand that I mentioned before bioClarity, and it was at a time where my hormonal acne was just so rampant and raging, it wasn't just on my chin and jaw, but it was literally all over my face, and so I started using that clear skin routine, and it's really just helped with the inflammation, and the redness or first off I go in with the cleanser, and this is the keeping a clean one, and it's got cucumber green tea and chamomile, and all of these three ingredients are really good at just soothing and calming the skin, which was like what I really needed, and even the flaky dryness that was happening from trying to put too many acne products on was starting to go away, and because New York is like in winter right now, my t-zone is really oily but the rest of my face is really dry, so if you guys have oily combination skin and it's also sensitive, I highly recommend you using this as well, so what I do is just put a little dollop of it on my hand like that, and it's a clear gel that light just foams up, so let's just tie my hair, Got the hair out of the way, add some water on it and lather, and because the ingredients are all plant-based, it's actually really good for sensitive skin, but also acne prone skin, so we're just like lightly lathers and it's really gentle in the face, because green tea is one of its main ingredients, it helps with fighting off the bacteria that's lingering in your pores that's actually causing your acne, and so I just use it in the morning, so that any of the oils and stuff on my face from the night is just properly washed away, and then yeah just rinse it off with cold water, so now that my skin is comfortable, it's not tight or anything, so to go in and rebalance kind of like the hydration on my face, we're moving on to toners, and so I kind of switch between two, the first is this Indie Lee CoQ-10 Toner, otherwise if I feel in the mood, I'll go in with the Thayers witch hazel, and this is the original with aloe vera, this morning I'll use this one, so I just sprayed two to three pumps of this on my face, okay that was more than three, but you know you get the gist whatever, makes you feel hydrated, and then I just kind of like pat pat all over my face, and this one's really soothing as well, because it has sage and chamomile, and also cucumber extracts, so a lot of the ingredients are also really calming, and I think it's just like perfect for the morning, so when that's in, I move straight onto this guy, and I think this has been like a lifesaver, it's the bioClarity complexion perfection acne treatment gel, and it's got 2% salicylic acid as well as oat kernel, it's not a spot treatment, but it's just a gel that you put underneath your moisturizer over just any problematic areas that you're having where you have active breakouts or wherever you feel there's something coming up, and just put it over like that, like I have one here, and so you're just kind of like rub it over that area, because it's got the salicylic acid during the day, it'll help kind of penetrate into the pores and kill the bacteria that's causing acne, so I think that has really helped especially with my hormonal breakouts on the bottom, because you can use this in the morning and the night, I think over two days, my hormone cystic acne started to go down, and calm and the redness was also going away as well, so I really I'm in love with this one, when that's kind of almost dry, I'll move straight on to moisturizing, and I've been using this bioClarity, this is the power of green moisturizer with Floralux, and Floralux is a type of chlorophyll, and chlorophyll is actually the chemical that makes plants bright and green, it gives them color, so when you apply this on to your skin, it also has that brightening effect, but it also helps to reduce inflammation, calm it down and just like reduce any redness, so you can see that it's bright green and it comes in this really convenient pump form, so it's travel friendly, so it's like this color, but don't worry when you put it on, you're not gonna end up looking like Shrek, it's actually really fast absorbing, so I just kind of spread this all over my face, and because it's so lightweight it's like perfect for the morning, because it just sits really well under makeup, so you could think of the Floralux ingredient as kind of like a superfood for your skin, I've never seen a moisturizer with this ingredient, and I think it's really just helped in soothing my breakouts, okay so moving on one of the last steps, I'll go in with eye cream which is probably one of the most important , and I'm currently using the Dew it all Farmacy, it comes in this cute little tub with a wooden cap, and it's this light green on the inside, it's just a really moisturizing under-eye cream, and I just take it on my fourth finger, and pat all underneath this area, so you don't want to use your moisturizer or your serum, and put it here to moisturize your eye, because a lot of the ingredients found in creams can actually sting and be way too harsh for this under-eye area, because it has the thinnest skin on your face, so it's just really delicate and why people use their fourth finger is because it applies like the perfect pressure for under the eye, it's not too hot it's not too soft, and if you have any extra, I just like spread it up here why not, sometimes I'll go in with this L'Occitane Aqua Réotier Fresh Moisturizing Mist, if you need extra hydration, you just like, and you can also like use this throughout the day as well, and it smells so fresh, and you're kind of ready for the day, so that's my morning skincare routine, my current situation is like leaps and bounds above what I was about three weeks ago, because it was just a disaster zone, it was like I don't know a game of thrones on my face, but all of the products that I just mentioned really helped to calm it down, so now let's just get ready put some makeup on, and yes let's go.
So when I'm out of the bathroom it's about seven ten hopefully, and I'll start to put on a really simple makeup look, basically just brows concealer some blush and maybe some lip tint, and then I get changed head out the door, and go to the subway and head to work, it's nice because at this time in the morning the subways aren't that packed yet, so I don't have to be like a sardine standing amongst people's armpits, that's the New York Life, normally after a full day, I've got makeup on for more than eight hours, and the first thing I want to do when I get home is wash it off, for the rest of the face, I'm gonna use a micellar water, this is the Neutrogena deep clean purifying, I currently don't really care about what type of micellar water as long as it's washing makeup off my face, cuz I know I always double if not triple cleanse anyways, and I just put it on a cotton pad, and just wipe through.
This one does a pretty good job, just make sure you get the edges and the corners of your face, parts where you did contour the hairline that's only where acne occurs, because you didn't clean behind your ears, and in just the corner sorry, and these are off my face. Now that the hair is out of my face, moving on to cleanser, now this is from the essential routine, it's called the cleanse one keeping it clean, this cleanser contains chamomile which is an ingredient you can actually drink, it's pretty much like a very good concoction on my face, I just like this scent, it smells very natural and organic, it actually cleanse a face without stripping away oils, so I have slightly drier skin than Felicia, but I can still use this and she can still use this, so these are all great for cleansing your skin, clearing your skin of free radicals because the environment is all of that, and you just want to come home unwind and get rid of all that, so chamomile actually helps to fade acne scars, gets rid of pollutants in the skin, and also like fights breakout, so it's a really good soothing nourishing type of cleanser, so go ahead wash that off, okay so that cleanser is so lovely to wash off, it foams up and then your skin it just feels clean like, I just wanna keep touching my face, it has like no sent in there it's like not fragrance at all, so you don't have to worry about it you have like a sensitive skin, the bioClarity obviously like I mentioned before, it's a very like organic natural sort of product, so people are kind of leaning towards more natural and back to basics which is something you guys know I love, so the mask is what I normally use just to run down and relax, you guys know I love mask, and these peel off mask a so satisfying you can just like, so this is their add-on hydrating mask, it's called glow better, and it contains coconut Bergamot and sandalwood, which sounds amazing which is basically what I would want in a candle anyway, so it's really relaxing and soothing and all that good stuff, on a clean face you just squirt squirt, and you just pump it onto your fingertips, and you just like wipe it on to your skin, what's the best part about this mask is the color, I love it, I've always wanted to look like an avatar, no joke it's amazing, this color is so cool, definitely a deciding factor when I'm buying masks, you can just put this on and walk out at Halloween and be like guess what, I feel good lalalla so good so good I feel good, so the most difficult part is connecting the peel of mask, so you can peel it off in one piece, the secret is that thicker you layer it on, the easier it is to peel, the bluer you are the better, so now I just chill out for a bit, and then I'll come back and peel this off, sorry guys it's been 30 minutes, so now that we're back, as you can kind of see most of it is dry, there's still some wet part, we're gonna go ahead and try and peel it, because that's the fun part.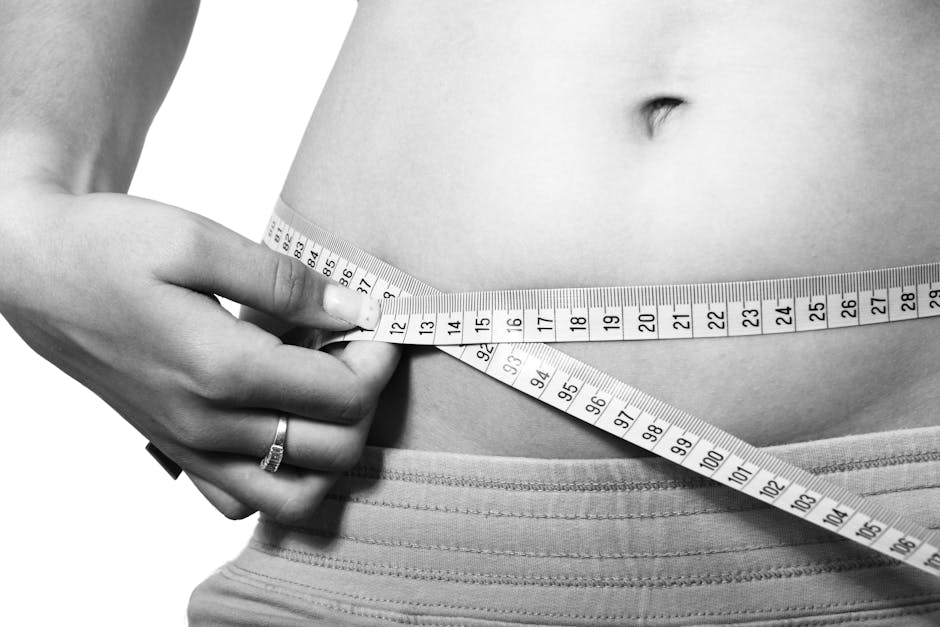 you know because I'm gonna peel this, oh it's like giving yourself a facial wax the same time, this is facial. just peeling out, might have caught some nose hair out, yeah this feels so smooth, and you can just go ahead and just clean off the rest of this bit with water or slapped off of the towel, I'll just watch the rest of the mask off, and as you can see my skin just looks brighter and smoother, and I really like that as a pick-me-up for a nighttime wind down, so after that the next thing I'm going to do is a essence, currently using the Tatcha one, love it I just put a little bit in the palm of my hands, and then I just literally just pat it into the skin, drink it up, you can use any essence or toner , whatever you like, but this is just what I'm using at the moment, and I just like how it makes my skin feel like it just drink you know, so it's time to put on moisturizer after the essence in your skin is still kind of hydrated and moist, and that way it absorbs the nutrients better, so the last step is more like the skin smoothie, it's called restore power of green, it also has argan oil and olive oils it just keeps the skin very nourished and hydrated, because at nighttime your skin probably needs the most hydration, because you'll be sleeping, and it needs restorative and regenerative properties, because that's where a lot of the times your skin is detoxing and also absorbing nutrients, all right so I drew about like two pops, that's a lot like that, and I just put it all over my face, and then I just spread this down my neck as well, I just immediately like my skin just feels like, it's drank up all of that good stuff, it was literally crying for moisture, So as you guys know my skin is slightly more dry than Felicia, I used to be like Felicia when I was young, my skin was really oil and all over the place, it's called youth of course last not least don't forget the eyes, so the eye area is part on your face that doesn't have oil glands so you need to put external moisture I'm currently using the La Mer eye balm, so I just pop around the eyes and then it comes with a little massage.
You just do this. it's apparently made out of silver or something so it's super relaxing, and it's soothing, now the dark circles go away, they're beautiful, all right so they also have this complexion perfection treatment, when I have breakouts sometimes I get like a spot here, and now what I do is I just squeeze the tiniest little bit, like this little pimple here, just pop a little bit and just like dab it, dab dab dab, and I'll just dab it on this spot, Dab dab dab dab dab dab, don't go down because it contains two percent salicylic acid, it doesn't feel burning, I am too old to have acne, but it happens people it just happens, good night guys, alright guys so that's it, those are our skincare routine, it's basically just about finding out what your skin is craving at the time, like how it's feeling and knowing what products to use for it, switching over can be kind of scary because you never know how it's going to like react and things like that, but I feel like with a lot of these cleaner skincare brands that don't have a lot of chemicals and additives and fragrances, normally it does work well with most skin tones, so if you guys are interested in any of the bioClarity product , we have a discount code for you guys that we'll put in the description box below that'll get you a 40% off the sets that Mia and I use, but also if you don't want to buy the set you just want to try out an individual item, it'll get you 15% off, so make sure you check out the range below, because we seriously love it and we've been incorporating it into our skincare daily, leave any questions that you have below and thank you so much for watching bye.
.
Read More